Calder Rivers Trust & Enforcement Undertakings
In some situations when damage has been done to a river, the person or company who caused the damage may have the option to redress the issues they have caused through a voluntary offer known as an Enforcement Undertaking (a type of civil sanction – learn more here).
Therefore, Enforcement Undertakings generally fit the 'polluter pays principle' – whereby the party responsible for causing pollution of the environment is responsible for paying for the associated clean-up and restoration.
A person or company seeking to use an Enforcement Undertaking is proactively attempting to address the issue they have caused – without the need for the Government to participate in possibly lengthy and expensive investigations and court proceedings. Clearly benefitting public finances.
In the case of issues caused to rivers, it will be for the Environment Agency to decide if an Enforcement Undertaking can be accepted, if it can, the person or company who caused the damage must provide funds to a charity, such as Calder Rivers Trust, to support the delivery of environmental improvements – either at the exact place of the incident, or in the case of rivers – within the same catchment. Ideally this funding should correct or offset the damage caused.
Calder Rivers Trust is ideally placed to facilitate environmental projects, improvements, repair, clean ups, and restorations, as well as providing options and recommendations. Our existing River Health Project is our ongoing mission to identify and tackle pollution incidents affecting our rivers, streams, ponds, and waterways.
If you would like to learn more about how we can help deliver an Enforcement Undertaking or how we can accept funds or donations please contact us (talk@calderandcolneriverstrust.org).
See also: the Environment Agency's 'Enforcement Undertaking (EU) Offer form'.
Calder Rivers Trust operates across the whole of Calderdale, Kirklees, and Wakefield in West Yorkshire. You can view our operational area here. If your issue is outside of this area please visit this website to find your local Rivers Trust.
Have you reported it? If you (or the company you work for) are responsible for a pollution incident, the first thing that you must do is report it to the Environment Agency.
The sooner this is done, the less damage is likely to occur. By acting quickly to take control of environmental non-compliance you may be able to avoid the risk of prosecution, reputational harm, legal costs, higher penalties and raised insurance costs, while also building trust and providing environmental improvements.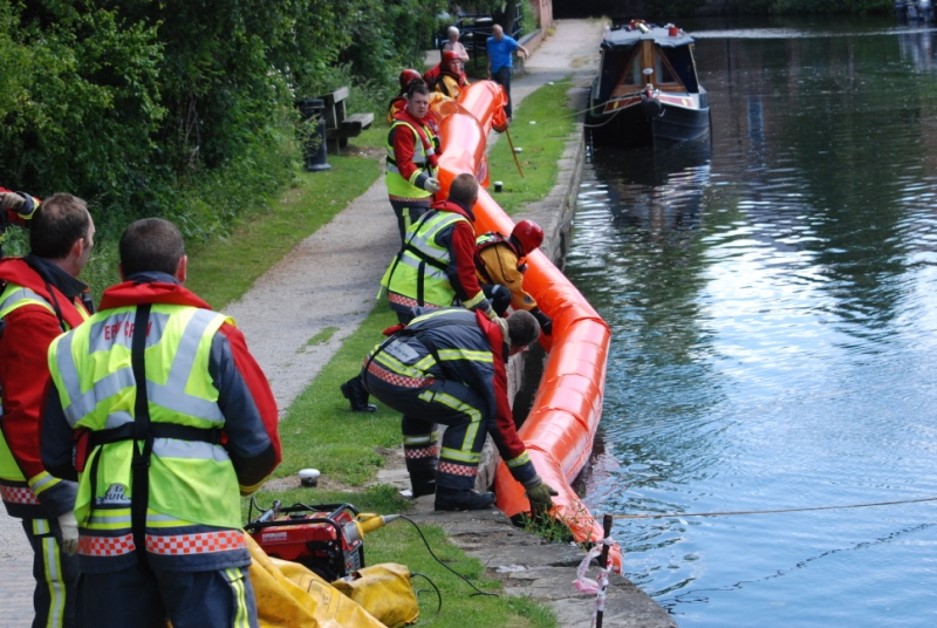 Subscribe to newsletter
To always get the latest updates from us please sign up to our newsletter.