The recent fish deaths seen on the River Calder through Normanton, Wakefield, and Mirfield are very concerning. The locations and timing of these incidents point to a broad stress on the river from an extended warm and dry period, leading to low flows and increased water temperature.
These conditions are likely to have been developing over the past month, making conditions difficult for the river ecosystem. The addition of heavy rains on Sunday (18/06/23) caused water from combined sewer overflows (CSOs) and roads to enter the river, likely supplying a concentrated pulse of pollutants and particles to an already struggling environment, pushing things way beyond breaking point for much of the wildlife.
These fish deaths appear to be in parts of the river which have been heavily modified, with unnatural flows, and so lack the pool and riffle features which allow rivers to naturally maintain healthy oxygen levels. What these incidents highlight is that our rivers are unable to act or react naturally, and they are incredibly sensitive to the pressures around them and of climate change.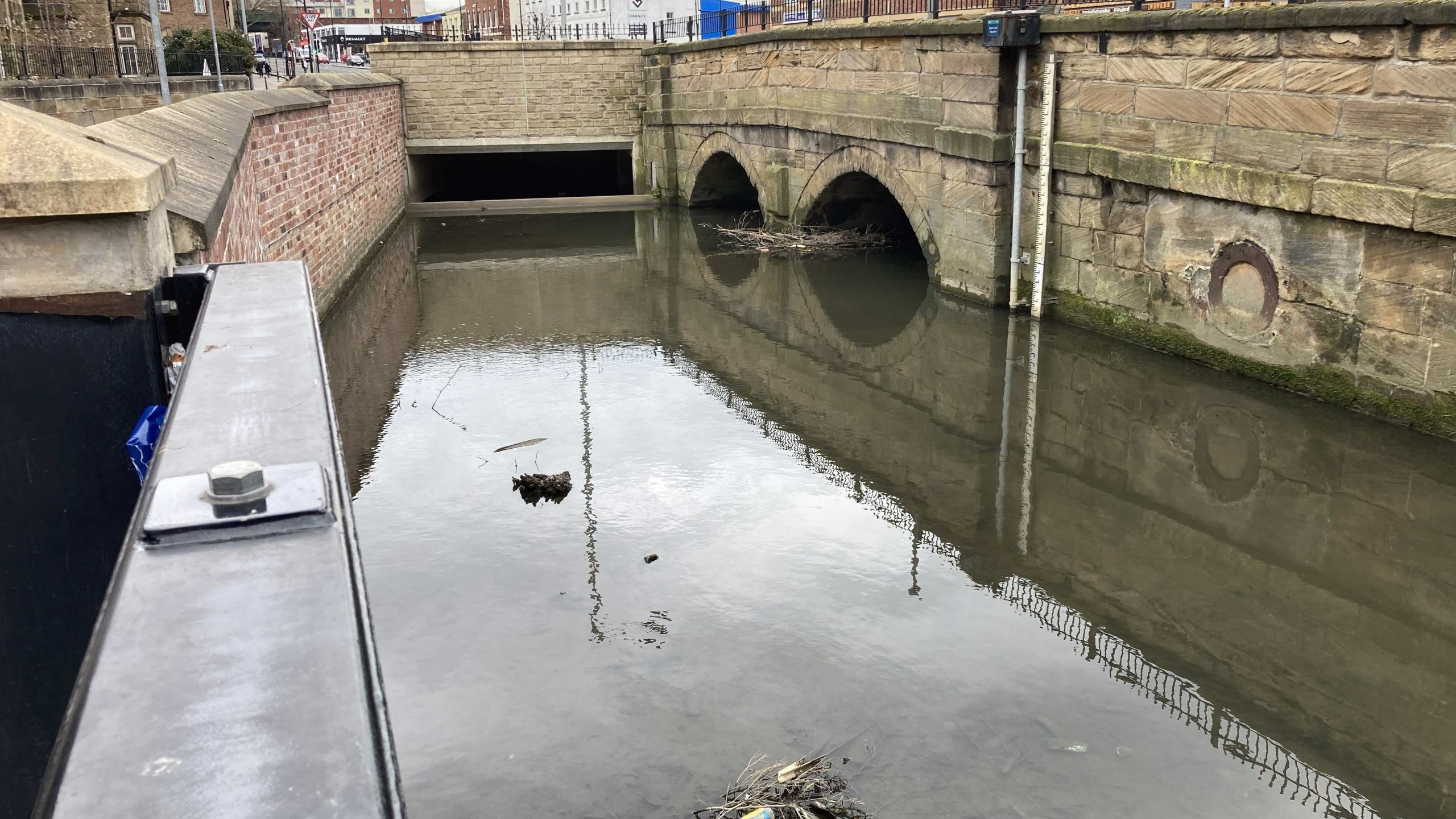 We are yet to establish an estimate of the number of fish and other animals impacted by these incidents, but we expect these conditions (prolonged warm, dry spells punctuated by intense storms) to become more frequent and pronounced. We will continue to liaise with the Environment Agency during their investigations.
Investing in river and catchment restoration can minimise these incidents in the future. This means doing things like removing redundant weirs, re-wiggling straightened rivers, planting trees along riverbanks to provide shade, reducing run-off and discharges, and naturalising the flow of water across our landscape.
---
UPDATE 26/06/2023
We're aware of reports of fish deaths on the River Calder at Cooper Bridge, Copley, Sowerby Bridge, and Hebden Bridge. Sadly, these are part of a larger picture of fish deaths across the country in the last week.
Notes:
The River Calder in Wakefield is currently at a level of 0.03 m[1] (22/06/23). The normal minimum flow level is 0.04 m, and apart from an increase in level following the rain over the last 3 days, the river has not risen to a level above 0.05 m since 13.05.2023.
On the evening of 20/06/2023, the Environment Agency measured the water temperature of the River Calder above Chantry Bridge at 19 ºC, the normal June river water temperature is 15-17.5 ºC[2]. Since 2007, there have only been 3 samples which have recorded temperatures higher, none of which have been as early as 20/06/2023 (20.1 ºC was recorded at Chantry Bridge on 06/07/2009).
As water warms, it is able to hold less dissolved gas like oxygen. As the concentration of dissolved oxygen (DO) decreases aquatic animals like fish and invertebrates struggle to function, if DO concentrations get low enough, these animals suffocate and die. The Environment Agency recorded DO concentrations of 13-40% on the Calder above Chantry Bridge, healthy rivers usually have 80-120% DO.
---
[1] River Levels UK—River Calder at Wakefield: https://riverlevels.uk/river-calder-wakefield
[2] Environment Agency Water Quality Archive—Calder at Kirkgate Wakefield Bridge: https://environment.data.gov.uk/water-quality/view/sampling-point/NE-49500338